Smart Spending
One cloud platform to manage all your transactions across procurement, payments, and supply chain. eProcure is a Procure to Pay (P2P) platform that automates the requisition to supplier invoice approval process. It centralizes all the critical procurement functionality on a single platform to streamline and automate the end-to-end purchasing process. The benefits of eProcure are that the procurement team can easily keep track of budget usage and prevent budget overruns, control company spending and get detailed and accurate reports for better decision-making.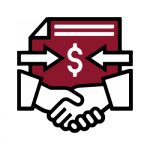 eProcure simplifies your purchase requisition and order processes and tracks them in real time to get the most pre-approved spend flowing through the procurement system. Streamline your purchasing requisition and purchase order processes. eProcure Procure purchasing software lets you easily track and manage purchase orders in real time, reducing cycle time and costs. Guide users to on-contract goods or services while providing flexible configuration rules to achieve compliance.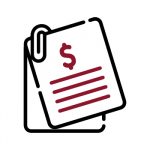 WitheProcure Invoicing Management, you can free your accounts payable team to add strategic value to your business. eProcure's Source-to-Pay solutions increase operational efficiency by digitizing manual processes. Get rid of paper invoices company-wide and increase e-invoicing to save time and improve accuracy. Matched invoices are automatically paid and billed to the right expense accounts to help you significantly reduce your cost-per-invoice.